Strategic partnerships that make sense to staff
WORKPLACE GIVING AUSTRALIA
Sydney
,
Australia
.
Self published
.
2019
.
Article
More organisations are forging charitable partnerships that team members can get behind, create social change and cultivate a feeling of goodwill. Choosing the right partners has become an important part of having a successful workplace giving program. Corporate partnerships have evolved into long term meaningful strategic partnerships.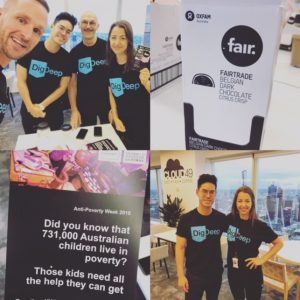 Global firm, King & Wood Mallesons (KWM), has donated almost $12M to its community partners since 2001. In addition, 75% of KWM employees participate in providing pro bono services and 40% participate in volunteering activities for its 22 community partners.
These community partners not only benefit from the financial support of the KWM team, they receive invaluable advice and direction. By engaging in an holistic relationship with its community partners, KWM's workplace giving program, Dig Deep, is doing more than being a passive donor, it's become part of their community partners' success.
"Our goal is to engage more of our people with Dig Deep so that together, we can build partnerships that are mutually successful."

Dan Creasey, Head of Pro Bono & Community, King and Wood Mallesons.

In 2018, PETstock relaunched its workplace giving program, PETstock Assist,  after reviewing strategies from  organisations excelling in the workplace giving space. Aligning its program with its mission and choosing charity partners that resonated with staff led to an increase of 10% in staff participation in PETstock Assist in the first four months following the program's relaunch.
"We've banded together to create a shared value for our company, our community and our world. That might sound lofty, but it's not; we have the potential to add rocket fuel to our good intentions. Together, we're going to inspire each other, connect with our communities on a deeper level, humanise our work lives even more, and elevate the way we relate to this company and to one another."

Shane Young, CEO, PETstock.