The 100% Club – How to get there
WORKPLACE GIVING AUSTRALIA
Sydney
,
Australia
.
Self published
.
2019
.
Article
What do Greenhill, Kain Lawyers and Pacific Equity Partners have in common?
They have achieved 100% staff participation in their workplace giving programs. Here's how they did it.
Key factors contributing to 100% participation
Programs are endorsed and driven by the senior leadership team
Donation matching to increase the positive impact for charity partners
Developing charity partnerships that make sense to staff
Asking new staff to make a decision to join the workplace giving program
---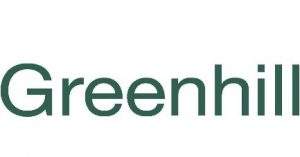 Relaunched its program in 2016.
The Greenhill leadership team are highly supportive of workplace giving and it's a regular agenda item at the firm's strategy days.
Greenhill has a long-standing partnership with Redkite and has implemented dollar-for-dollar donation matching. Greenhill is able to clearly report back to its team on the difference it is making to Redkite.
However, Greenhill is aware team members may want to support another charity. They have made the process easy for staff to do so. In addition, staff who were already supporting charities outside of work were pleased with the opportunity to be able to donate the smart way direct from their pay and in the process benefit from the firm matching.
New employees learn about workplace giving during their onboarding process and in their new starter packs. New employees are automatically signed onto the program, but can choose to withdraw at any time.
---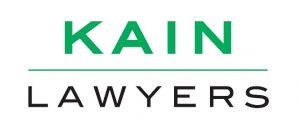 Established its program in 2005 (the firm was founded in 2004).
Kain Lawyers exists to create opportunities for their team, their clients and the community. These three pillars of opportunity were the founding principles of the firm 15+ years ago and remain so today. They believed the best way to unlock compassion and develop empathy – important qualities for the success of their business (and highly correlated to the Kain Lawyers' values of integrity, care, accountability, respect and excellence) – was to engage in partnerships and projects where employees not only make a financial contribution but could also provide a hands-on contribution and directly experience the challenges facing the community.
Kain Lawyers works on projects facilitated by the Kain Foundation, focusing on children and youth who may otherwise fall through the cracks. The Foundation's community partners include local programs with Youth Opportunities and international programs with Uganda Landcare Network and The Real Uganda. The formal arrangement between Kain Lawyers and the Kain Foundation means that each Kain Lawyers team member dedicates a portion of their time and salary to Kain Foundation projects, including the annual trip to Uganda. The formalisation of the program and a clear link to outcomes has led to 100% of the Kain Lawyers workforce engaged in workplace giving.
---

Established in 1998.
The Pacific Equity Partners (PEP) workplace giving program has been part of the organisation's DNA since PEP began.
PEP decided to survey its staff to find out how they could inspire more team members to donate through workplace giving.
What PEP learnt from the survey was that if it added more charities to its program they would increase the participation rate. PEP had 10 charities in its existing program. By adding eight additional charities, the participation rate more than doubled!
PEP also found that information on the charities they supported was not readily available and many employees did not know who their charity partners were. To address this, PEP set up an Intranet page which provides a brief summary of each of the charity partners, links to their websites, and a library for charity newsletters or YouTube links so all employees had easy access to this information.
A review of how other successful workplace giving programs operated was conducted and PEP decided to introduce the opt-out option for all new employees.