Workplace giving programs – Success factors – Six key elements
WORKPLACE GIVING AUSTRALIA
Sydney
,
Australia
.
Self published
.
2019
.
Article
What do the leaders in workplace giving have in common? For starters, their programs are a key part of the organisation's DNA and, as a result, create real social change. Their programs reflect some or all of the following success factors: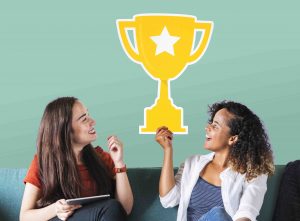 1. Leadership
When a CEO or senior leader embeds the giving program into the culture of the organisation, not only does the program become successful but the business also starts to see material  benefit. Read how CEOs are making workplace giving part of their culture and discover how to keep programs fresh.
2. Focus
Aligning with cause areas that make sense to your business and people has greater impact. These Programs are able to report back to staff on the impact they are making in the community. Read how having a focused approach can improve your program and learn about strategies that can make a difference.
3. Staff Sign On
Identifying the right time, place and process to invite staff to sign on to the program is crucial to its success and creating an engaging strategy that makes sense to your staff can make all the difference. Read more about staff engagement ideas.
4. Celebrate Success + Growth
Celebrating success with staff through regularly communicating the impact donations are making for their charity partners reinforces that, together, each individual is doing "good" and making a real difference. Setting a target for program growth is critical. Read more about how organisations reached 100% participation.
5. Champion Network
Establishing a champion network amongst your team helps to drive and promote your program. Read more about how to create a successful champion network.
6. Co-Contribution
Employer matching of staff donations drives team members' donations. Matching can be unlimited, capped or used as an incentive during sign-up drives. Read more about co-contribution. Watch what the JB Hi-Fi team says about donation matching.